Related eBooks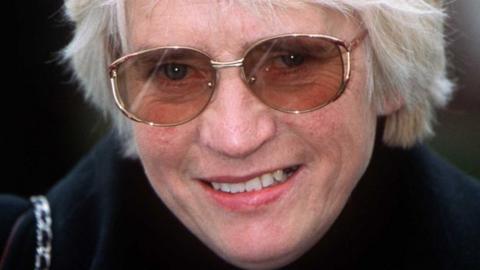 Britain's winning-most female trainer Mary Reveley has died aged 76.
The pioneering former flat and jumps trainer, based in North Yorkshire, saddled more than 2,000 winners across her distinguished career.
Reveley died of a suspected heart attack at her family's stables on Monday morning.
"We're all still in shock, but it's just typical of her that she was around horses right up to the end," said her son Keith.
Her flat triumphs include winning the 1991 Cambridgeshire Handicap with Mellottie and two Cesarewitchs – with Old Red and Turnpole.
Over the jumps, Cab on Target won the Spa Hurdle at Cheltenham and the Mildmay Novices' Chase at Aintree's Grand National meeting.
Other big-race victories came through Marello, Seven Towers and Into The Red.
Based at Groundhill Farm stables in Saltburn, Reveley took out a training licence with just four horses in 1982.
She was the first woman in Britain to saddle 100 winners in a calendar year, in 1991.
Reveley retired from training in 2004 and handed over to her son, who announced his own retirement this January.
Analysis
BBC racing correspondent Cornelius Lysaght
Mary Reveley seemed a quiet, homely character, like your friend's lovely mother, but outward appearances clearly belied a steely inward resolve.
Often with jump jockey Peter Niven riding, her stables in the north east of England became the shrewdest of forces, particularly on the northern circuit, and many of the vast numbers of winners were well-backed.
However, her specialist subject would not have been racing, but soap operas. Tipped off, I once called at 7:27 pm. "Your timing's very good," she said. "Emmerdale is over and 'The Street' hasn't started yet, so, yes, I have got a minute."