Related eBooks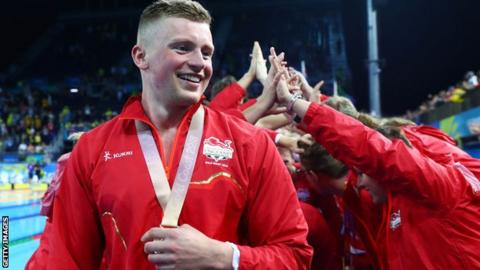 Olympic champion Adam Peaty continued his dominance in the 100m breaststroke by winning at the Mare Nostrum meeting in France.
The 23-year-old Briton took the victory in 59.31 seconds, ahead of Japan's Yasuhiro Koseki.
Chloe Golding claimed bronze for Britain in the 200m breaststroke in two minutes 11.41 seconds in Canet.
Aimee Willmott and Hannah Miley finished fifth and sixth in the 200m individual medley.
Lucy Hope was fourth in the 50m backstroke in a time of 28.57 seconds.