Related eBooks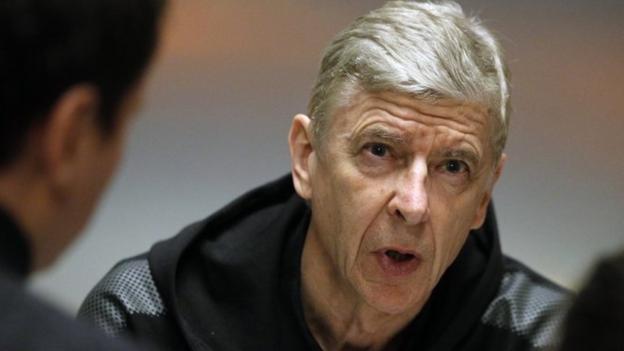 Arsene Wenger has been described as "the greatest" Arsenal manager as he announced his departure after almost 22 years at the Premier League club.
The 68-year-old Frenchman will leave at the end of the season, a year before his latest contract was due to expire.
"He is the greatest manager in the history of Arsenal Football Club," said Gunners goalkeeping legend Bob Wilson.
Wilson broke down in tears as he told BBC Radio 5 live how Wenger had helped his family.
Wilson – whose 31-year-old daughter Anna died of a rare form of cancer in 1998, said: " I was there on the day he arrived and he is without doubt one of the three greatest men I have ever met in my life.
"It is not just his football knowledge and the way he changed the game in this country but as a human being through difficult times for me and my wife."
Wenger won three Premier League titles and seven FA Cups, including the Double in 1998 and 2002, and has taken charge of a record 823 games.
"He is above Herbert Chapman and all of the guys who won trophies," said Wilson.
"Arsene is not only the greatest manager Arsenal's history, he has personally changed the face of the game in this country.
"He does not miss a trick. I am shell-shocked. I am absolutely shocked that the time has arrived. This is a guy who is an extraordinary human being.
"We had a team who enjoyed a drink and he changed everything about psychology, rehydration, training and everyone followed suit."
More to follow.