Related eBooks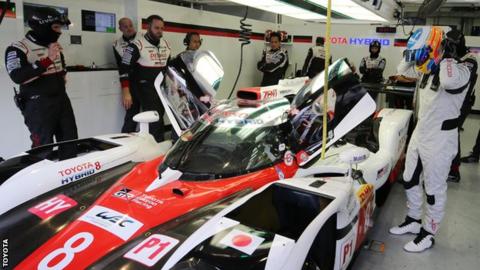 Fernando Alonso performed "very well" during his first experience of a Le Mans prototype car on Sunday, according to Toyota adviser Alex Wurz.
The double Formula 1 champion completed 113 laps for the Toyota world endurance championship team at a test in Bahrain.
Wurz – a two-time Le Mans winner – said: "Fernando is one of the best race drivers out there.
"So, as you would expect, he adapted quickly to a rather unique driving style."
Alonso, who is set to race at Le Mans for Toyota in 2018, set a best lap time that was within 0.7 seconds of regular driver Mike Conway.
Wurz, who worked closely with Alonso as he tested at the Bahrain International Circuit, said the 36-year-old "supported very good and structured feedback during the day".
But he said it was "impossible" to compare Alonso's performance with the other Toyota drivers on the day "because we run different programmes and the track temperatures are different, which all has an influence on lap times".
Wurz added: "But you can see that we talk of very close lap times between our permanent drivers and our 'rookie' driver and as it's not possible to compare in such detail, all I can say is he did very well indeed and it was very nice to work with him."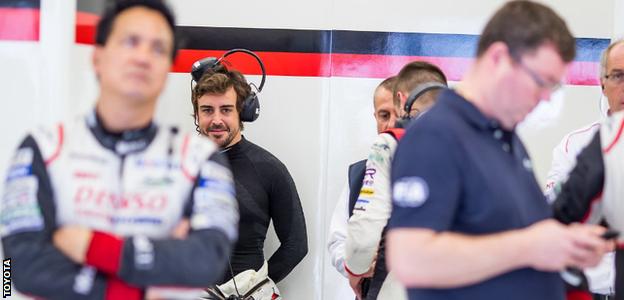 The Spaniard's Le Mans deal has not been confirmed officially, but BBC Sport understands he has agreed to do the race with Toyota.
Alonso, who may also do some other World Endurance Championship races for Toyota in 2018 alongside his Formula 1 commitments with McLaren, has set his sights on winning motor racing's 'triple crown' of the Monaco Grand Prix, Le Mans and Indianapolis 500.
This year, Alonso competed at Indy, and led the race for a total 27 laps before his engine failed with 24 laps to go.
He is determined to go back but will not be able to race at Indy in 2018 because it clashes with Monaco.
Le Mans does not clash with a grand prix, so Alonso is free to race there next year.