Related eBooks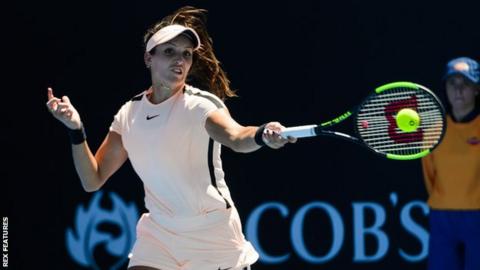 Britain's Laura Robson has suggested that Margaret Court Arena at the Australian Open should be renamed.
Australian Court, whose 24 Grand Slam singles titles is a record, opposes same-sex marriage.
The 75-year-old is an 11-time winner of the Australian Open, but fellow legend Billie Jean King has said the stadium in Melbourne should be renamed.
"It's a tough one because she achieved so much. I would kind of lean towards renaming it," said 23-year-old Robson.
"But if someone is being asked to play on that court and they don't maybe feel comfortable, or people in the crowd feel a little awkward about sitting on there, then people need to have more of a think about it and decide what is best going forward."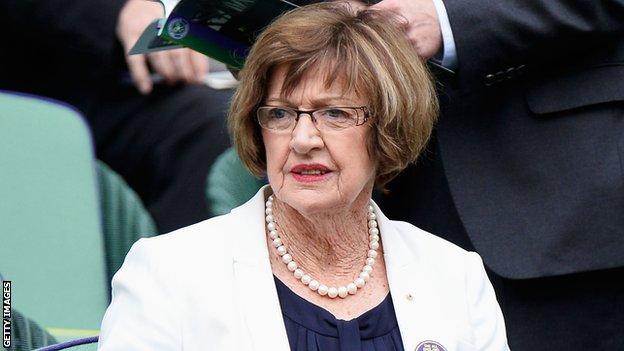 Robson and American Coco Vandeweghe were knocked out of the women's doubles in the first round with a 7-6 (7-3) 6-4 defeat by Hao-Ching Chan and Katarina Srebotnik.
Robson, ranked 228 in the world, wore a rainbow hair band in the 2012 Australia Open in support of equal rights.
A ball boy from that match messaged Robson on Twitter this week to say how much her stance meant to him.
"It just seemed like a nice thing to do at the time," said Robson. "I didn't think too much about it before I went on court.
"It's so nice, so many years later that someone reaches out to you and says 'that actually made a difference'."