Related eBooks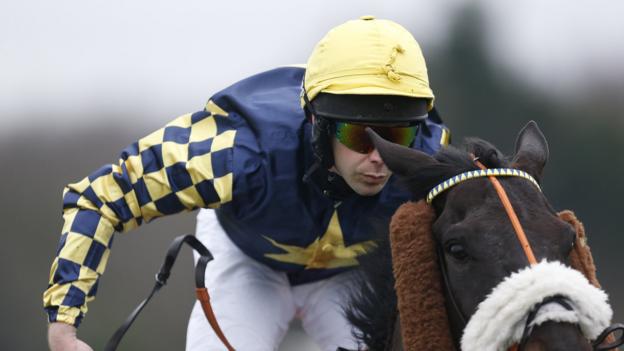 Amputee jockey Guy Disney followed up his historic Sandown win with another victory at the course on Friday.
The former soldier, who rides with a prosthetic leg, won the Grand Military Gold Cup on Rathlin Rose (7-4 fav).
The horse, trained by David Pipe, won by 12 lengths.
Last month, 34-year-old Disney became the first amputee jockey to win at a professional racecourse in Britain when he guided the same horse to victory in the Royal Artillery Gold Cup.
"He is class, to win with an amateur like me on he has got to be pretty decent and I just try not to get too busy on him," said Disney.
Disney lost his lower right leg when his vehicle was hit by a grenade while serving in Afghanistan in 2009.
"Tonight I will have some pints with a mate and kick on point-to-pointing," he said.
"I love winning, like anyone else doing it. It's the most phenomenal sport. I loved my time in the army and the expeditions, but you don't replicate days like this very easily."